Baseball season is upon us (well past the halfway point at least) and that means it's the perfect
time for greasy hot dogs and burgers, dollar beers, and these Ballpark Beef Nachos STAT.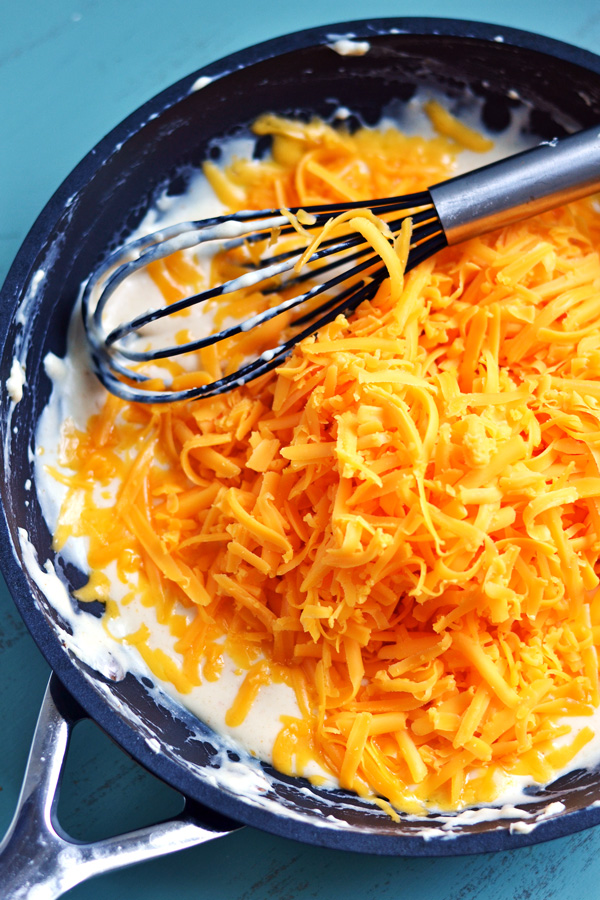 You can't beat a tray of round tortilla chips with greasy cheesy almost rubbery cheese sauce
nachos on the regular but this right here, this is completely different and a thousand times better.
Ballpark nachos are just that, found at the ballpark and eaten at the ballpark but this Ambs Loves Food
version of Ballpark Beef Nachos is mouth watering and found at home in the comfort of your kitchen!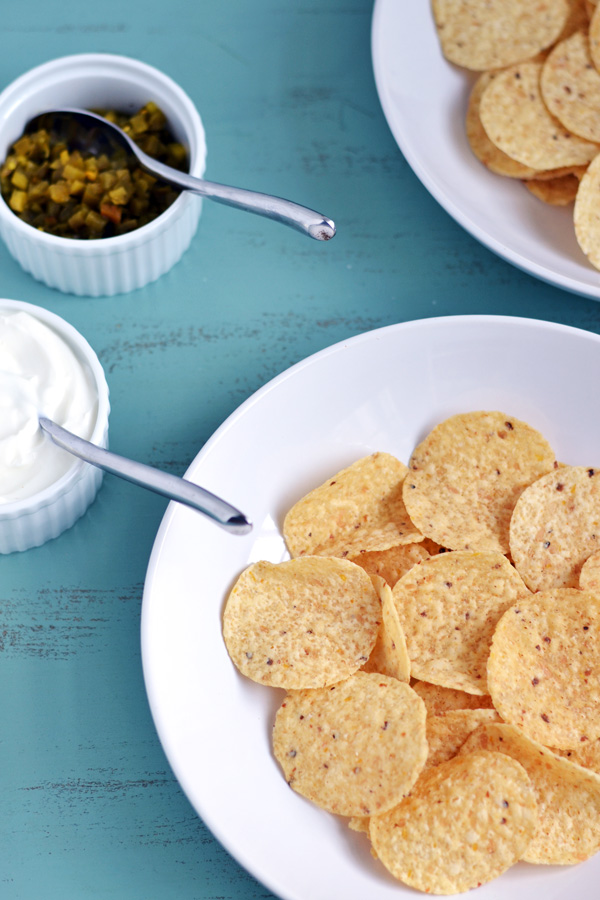 What is actually better than that? In this moment, absolutely nothing in my opinion.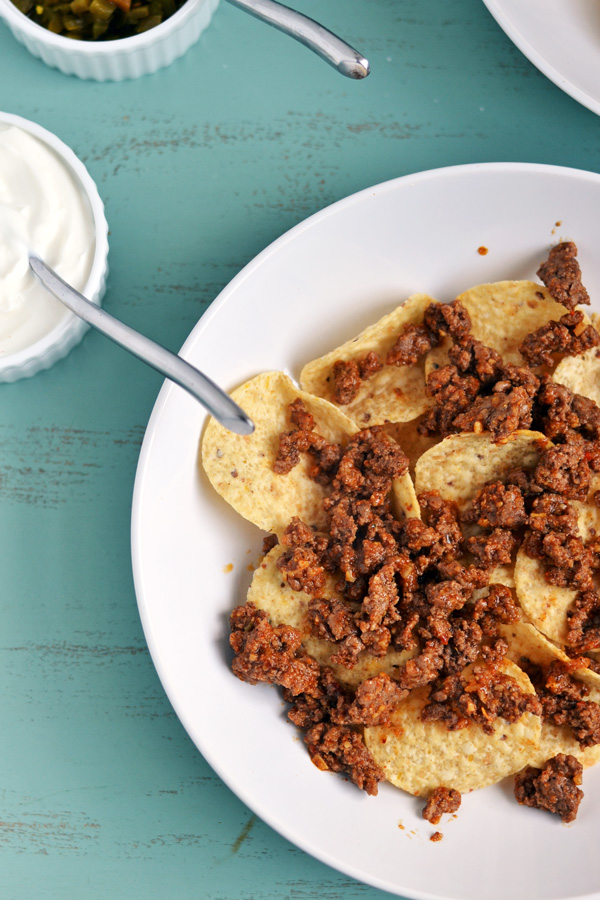 AU and I love going to local baseball games to support the Dash here in Winston.
He loves going for the game and the beer, I just go for the food (obviously).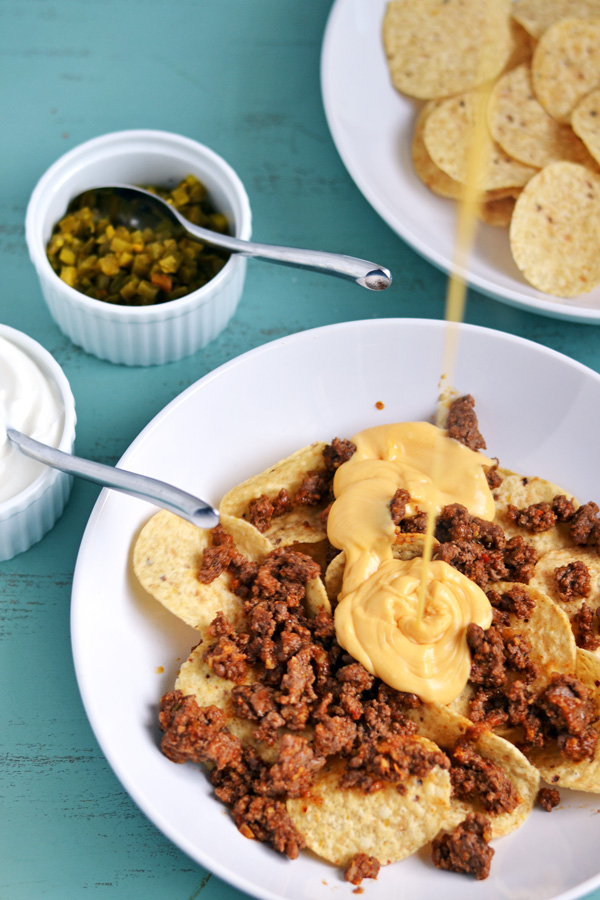 One of the best ways to bring the food (I mean the GAME) home is with this recipe. This ballpark cheese recipe
is made from scratch without any nonsense ingredients and it's velvety, smooth, and full of delicious flavor.
Not to mention, there is only REAL shredded cheese in here and REAL milk, none of the fake
stuff that pretends to be cheese (ALF is not a fan of that kind of cheese, who's with me?!).
Although this version is cheesy and gooey there is another ALF version I just have to share with you that is so
worth the look: Beer Ballpark Nachos (yes, that's right BEER Ballpark Nachos) but those are for another day.
That recipe is for adults only, but this one is for everyone and that's exactly why I love it.
Ballpark Beef Nachos are simple, to the point, and full of yummy spices. The cheese sauce is made with real
cheddar, milk, and cayenne pepper while the beef is covered in slightly spicy taco seasoning and sautéed with salsa.
All the toppings are here too because without them they're not really Ballpark Beef Nachos.
Sour cream, pickled petite diced jalapeños, and chopped tomatoes all join the party to elevate these nachos.
BALLPARK BEEF NACHOS
2017-09-17 16:25:37
Serves 4
Ingredients
CHEESE SAUCE
2 tablespoons butter
2 tablespoons flour
8 ounce sharp cheddar cheese, shredded
1 cup milk, skim
1/4 teaspoon salt
1/8 teaspoon cayenne pepper
BEEF
1 pound ground beef
1 packet spicy taco seasoning
1/4 cup water
1/4 cup salsa
NACHOS
round tortilla chips
pickled jalapeno peppers, petite diced
roma tomato, diced
sour cream
Instructions
SAUCE
Melt butter in a medium sauce pan, once melted add in flour and whisk until golden.
Pour in the milk 1/4 cup at a time and continue whisking until it thickens.
Once thick add in all grated cheese, salt, and cayenne pepper, whisk until smooth.
BEEF
Cook beef in a pan until brown, add seasoning and water and let it simmer until soaked in.
Pour in salsa and let the beef continue to simmer until slightly saucy.
NACHOS
Heat tortilla chips in a pan in the oven on broil, cover in ground beef mixture.
Top with tons of sauce, jalapenos, tomatoes, and sour cream.
Notes
If you want less spicy nachos, use regular taco seasoning instead of the spicy kind.
Add more cayenne pepper if you want more heat.
AMBS LOVES FOOD http://www.ambslovesfood.com/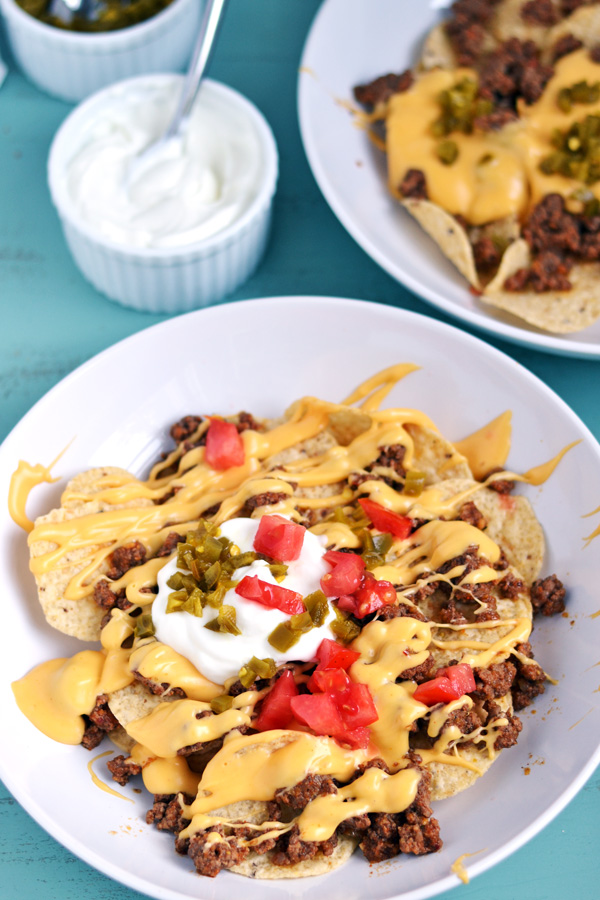 Go catch a game on the TV and build these babies.
Much love,