Chocolate is always popping up around the holidays and it's time to devour all the desserts, like this amazing
Chocolate Marshmallow Mousse
Mousse feels like a sophisticated dessert, something luxurious in texture and by name but also something that isn't always enjoyed year round.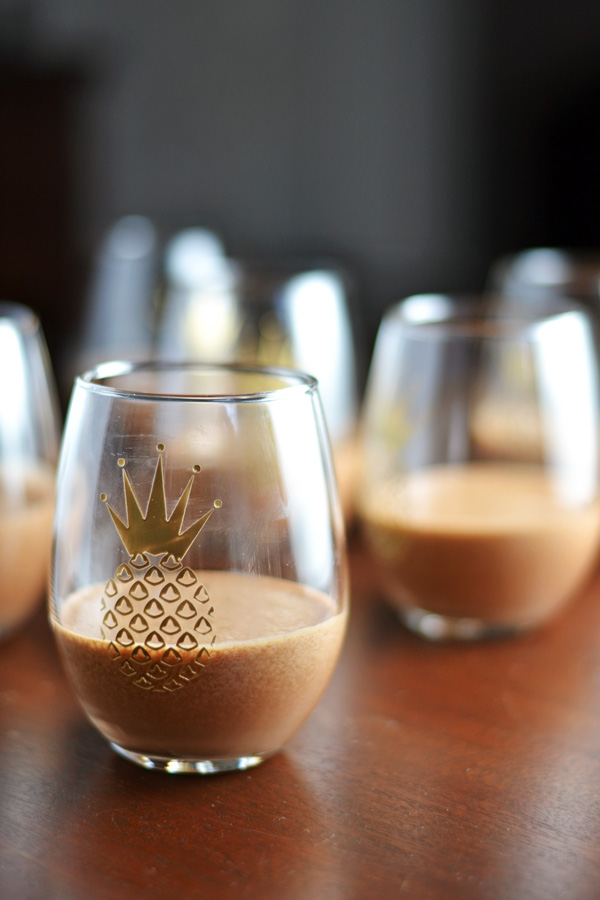 Or maybe it's found more in dessert shops or bakeries but not generally a dessert made at home except for when the holidays start rolling around.
However, the holidays are a different story when it comes to mousse, this Chocolate Marshmallow Mousse is what you need this Holiday Season!
It's the recipe you've been searching and looking for but haven't found yet. And here it is for you right now!
Chocolate Marshmallow Mousse is normally made very simply but very elegantly.
Marshmallows are melted with good quality chocolate, mixed with whipped evaporated milk and set until firm.
Once the mousse is set, it's covered with airy fluffy whipped cream and sprinkled with chocolate shavings.
This recipe is decadent and light at the same time while being completely satisfying without being too rich or overwhelming.
The fresh whipped cream creates a softness to the chocolate palette while keeping it simple and effortless and the semi-sweet chocolate shavings end the notes of the chocolate mousse with a distinct flavor.
If we haven't convinced you to make it yet, maybe these photos will do the trick.
We absolutely love the way the mousse layered together, it's so pretty.
The dessert glasses used for this Chocolate Marshmallow Mousse were the perfect compliment to this recipe. The small gold pineapples give just enough of a fun decorative look while holding the perfect amount of mousse.
These Golden Crown Pineapple glasses are so cute and are actually stemless wine glasses, they can be found here from The Crystal Shoppe. All the crystal and glass is high quality and engraved to last. Almost all of my glassware is from here and we can't recommend them enough, check them out!
CHOCOLATE MARSHMALLOW MOUSSE
2017-12-10 18:49:44
Serves 6
Ingredients
1 CAN EVAPORATED MILK, FROZEN TILL COLD
3.5 OZ MARSHMALLOWS
3.5 OZ SEMI-SWEET CHOCOLATE
1 CUP HEAVY WHIPPING CREAM, WHIPPED TO SERVE
CHOCOLATE TO SERVE
Instructions
MELT 1/2 CUP EVAPORATED MILK, MARSHMALLOWS, AND CHOCOLATE IN A SAUCE PAN ON LOW HEAT
ONCE MELTED, REMOVE AND COOL
WHISK EVAPORATED MILK UNTIL STIFF PEAKS FORM, USING AN ELECTRIC MIXER
FOLD WHISKED EVAPORATED MILK INTO COOLED CHOCOLATE
POUR MOUSSE INTO GLASS OR CUPS AND REFRIGERATE TO SET, 4-6 HOURS OR OVERNIGHT
PIPE WHIPPED CREAM ON TOP
SHAVE CHOCOLATE TO SERVE WITH A MINI GRATER
Notes
EVAPORATED MILK NEEDS TO BE COLD BEFORE WHISKING TO FORM STIFF PEAKS
AMBS LOVES FOOD http://www.ambslovesfood.com/
Much love,