I love churros and I love chex mix and this Churro Chex Mix encompasses the best of both worlds.
Oh and you need to make this recipe ASAP.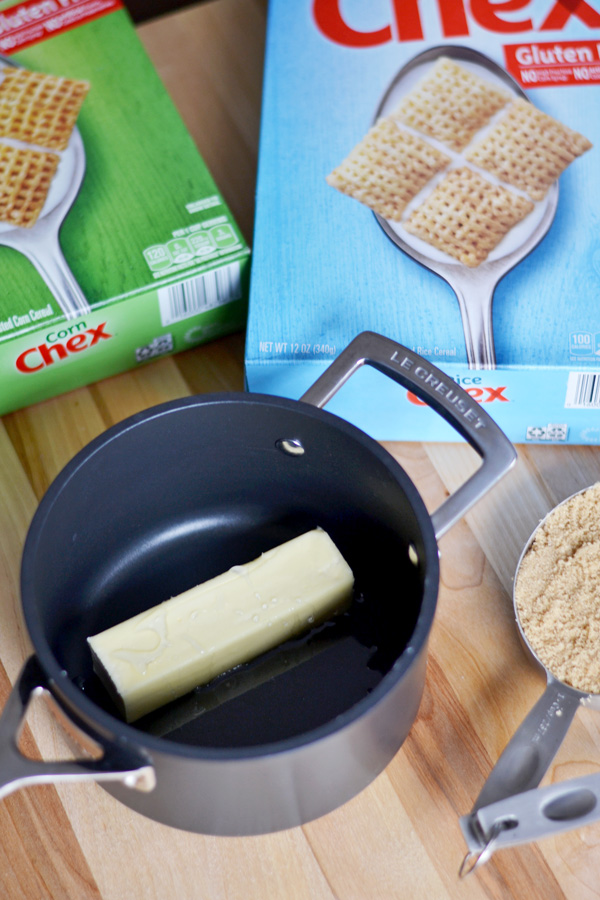 I'm that person that eats allllll the chex pieces (except the wheat ones) out of every chex mix
I stick my hand in. It's not my fault that they taste the best and have the most flavor on them.
So when I found this Churro Chex Mix recipe pop on up on facebook,
I couldn't not buy everything and make it immediately.
That was one of the best decisions I made in 2016. One of the best deciscions I'm making in
2017 is sharing this recipe with you. I can't believe today is the start of a new year.
What a wonderful, fun, special year ALF has had. Personally, this has been the
best year of my life (mainly because I married my soulmate and best friend),
but it's been one of the most loving and truly laughable years with my now husband.
AU and I have accomplished so much together this year, including buying our first home,
which we just absolutely love living in and coming home to. We promised ourselves to
each other for the rest of our lives on the best day of 2016 with all of our
friends and families as witnesses. We honeymooned in the most amazing place in
Mexico and ate unlimited guacamole, drank margaritas, suntanned and spent quality
time as husband and wife all week (felt like it was one of my dreams). And our most
recent addition to 2016 was adding a beautiful baby girl puppy, Nala, to our family.
Proffesionally, ALF has also accomplished so much this year. From being featured on
Buzzfeed and Reddit to earning the first check from IStock for food photography images to
growing the blog on social media, this year has been one for the books.
For 2017 ALF has many New Years resolutions, a few being to blog and share more and
to keep finding new tasty recipes that we love and know you will love.
Thanks for all the love and support and we hope you continue to follow, to read, and to recipe with us!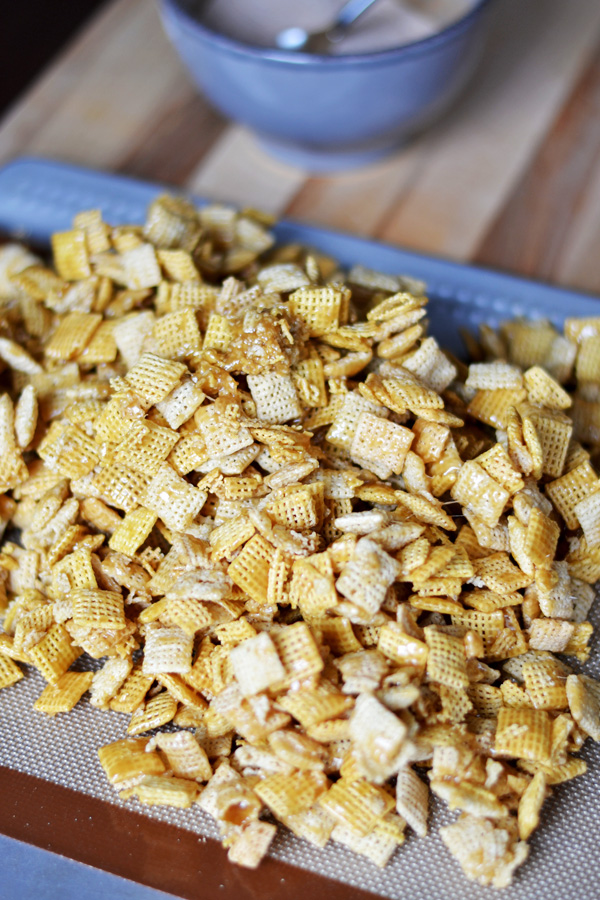 Starting with this Churro Chex Mix.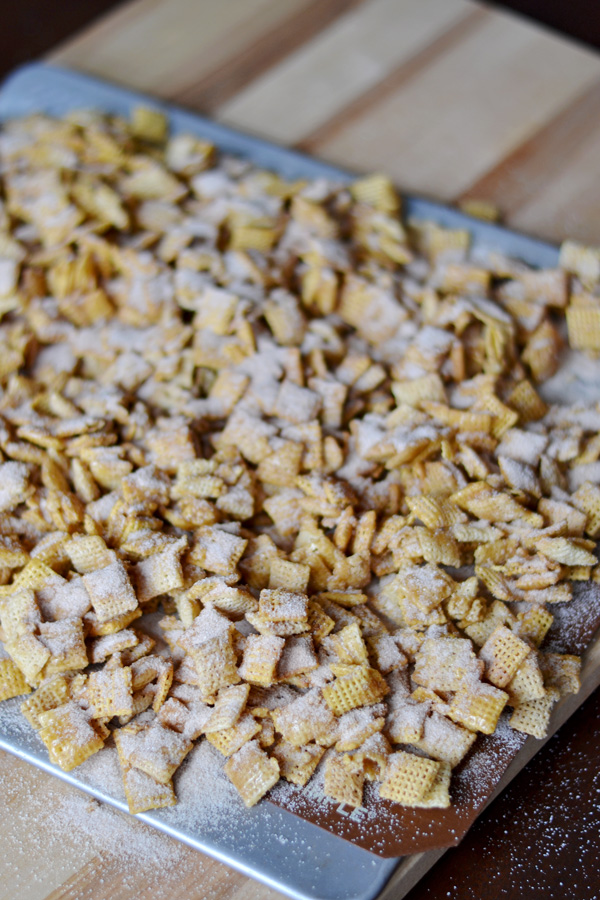 There's just something about churros, isnt there? Perfect crunchy bites of slightly
sweetened fried dough coated in loads of cinnamon sugar.
Sometimes covered in chocolate or caramel sauce and topped with
a huge scoop of vanilla ice cream.
I love cinnamon sugar.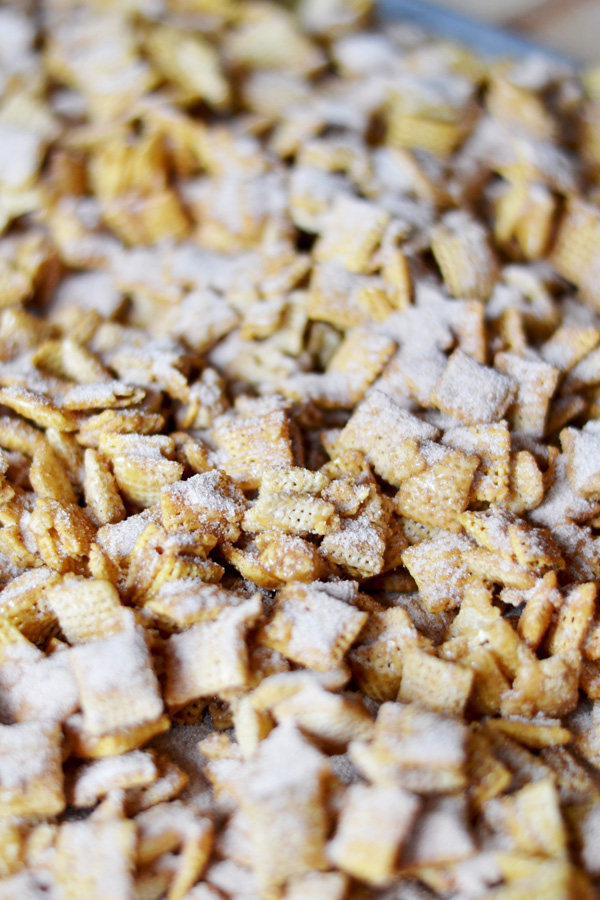 But this Churro Chex Mix takes that sweetend fried dough dessert
and removes the fatty oils and replaces it with crunchy chex pieces.
Cinnamon sugar is still the star here but it takes on a whole new role with the caramel coating it sticks too.
I don't think I've ever tasted anything that tasted such like a churro that wasn't a churro.
CHURRO CHEX MIX
2017-01-01 17:21:14
Ingredients
4 cups corn chex
4 cups rice chex
1 stick butter
1 cup packed brown sugar
1/4 cup light corn syrup
2/3 cups white sugar
2 teaspoons cinnamon
Instructions
Combine butter, corn syrup, and brown sugar in a saucepan over medium heat.
Let boil and turn down to simmer for 15 minutes, stirring constantly.
Mix white sugar and cinnamon until combined.
Mix corn and rice chex in a large bowl.
Cover chex and cover in caramel, mix quickly until well combined.
Lay out on a parchment paper covered baking tray.
Sprinkle chex with half the cinnamon sugar mixture and mix.
Sprinkle the remaining cinnamon sugar and mix.
Refrigerate for 30 minutes and serve!
AMBS LOVES FOOD http://www.ambslovesfood.com/
Careful, this is addicting. You have been warned.
Happy New Year ALF followers!