This month some of my friends and I went to Miami and most of our trip was about me being a Foodie in Miami, FL.
Yep, that's right a foodie, we hit all the super tasty spots and gave them lot's of love and thumbs up and now I'm going to share them with you
Stay tuned for where to go, what to eat, and what you should be ordering all around Miami!
First thing we ate was an amazing Croquet Madame @ Chef Sucre Cafe:
Ham, cheese, and a super creamy bechamel sauce, topped with a fried egg on toasted bread is what this perfect sandwich was all about.
This cafe is so cute and even has a healthier vibe with a super huge black chalk board painted wall.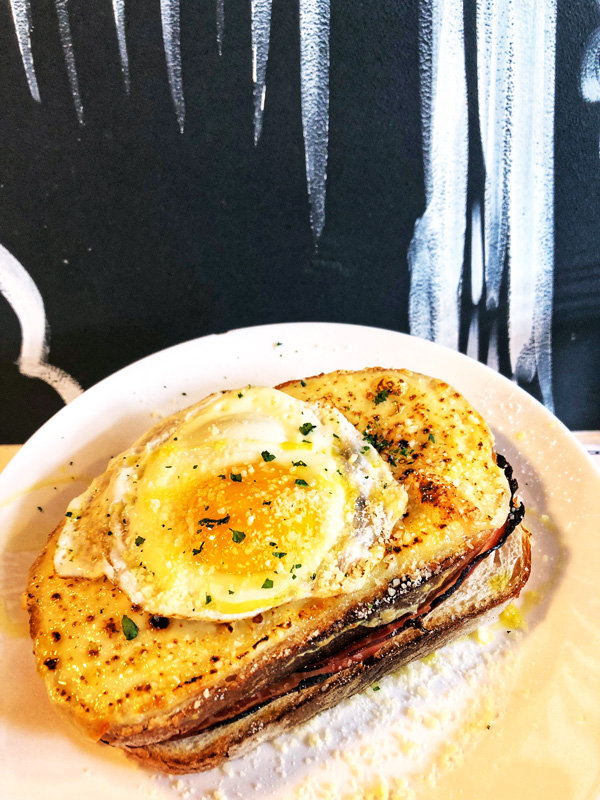 Next, we had the best donuts in the whole entire world @ The Salty Donut:
Seriously, these were the most AMAZING donuts. I ordered the Tres Leche & Creme Brulee. We also tried the Nutella, Butter Pecan, and Guave & Cheese.
The Tres Leche donut was filled with an incredible flavorful cream and topped with a whipped meringue that was slightly charred on the edges.
My second donut, the Creme Brûlée donut's top layer had crystalized sugar on top that was crunchy and had gold flecks in it. Inside the donut was a super amazing vanilla bean cream that was absolutely heavenly.
Mojito's at the best mojito spot came next, @ The Miami Mojito Company.
This little place was so cool with a rafia roof and it was a super cosy and fun bar spot. The entrance was full of hanging plants and greenery everywhere when you first walked in and it definitely puts you in the mood for some MOJITO'S!!
We ordered the Classic, Jalapeno Pineapple, and Raspberry and they were soooooo yum.
After Mojitos comes lunch, obviously.
We couldn't do Miami and not try somewhere southern with a Miami twist…
Roasted Chicken Salad with a fried cornbread base and mashed avocado @ Yardbird Southern Table & Bar was the literal best.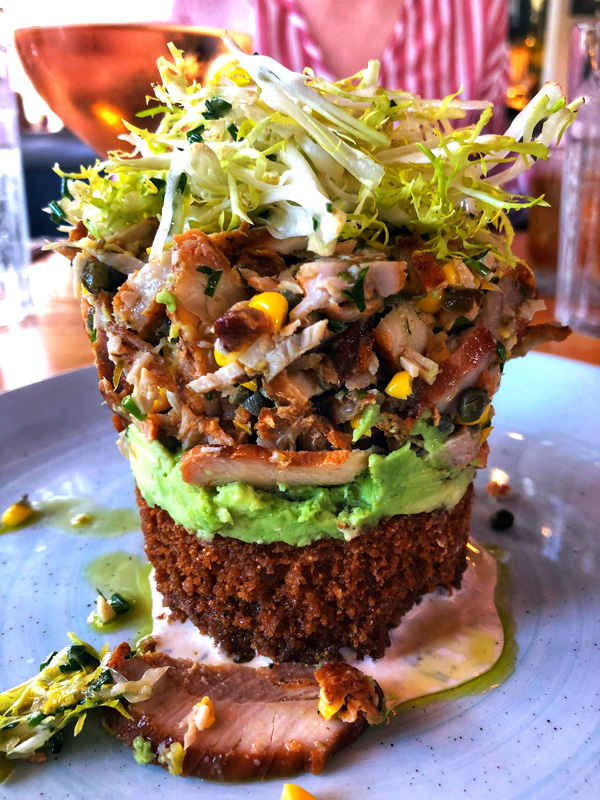 Not to mention the Mac n Cheese was a favorite, super cheesy and made with these really cool spiral loopy noodles (I had never seen them before!)
Brunch was devoured @ Threefold Cafe in the cutest little area near Coral Gables.
We sat and enjoyed brunch outside the restaurant on this paved middle area with outdoor chairs and tables lining the wide alley.
Threefold Cafe had healthier food vibes with fresh twists and we ordered the Homemade Granola with yogurt and the Scrambled Eggs with goats cheese on toast.
A super pretty cappuccino made an appearance as well, always my go to coffee when I'm feeling fancy.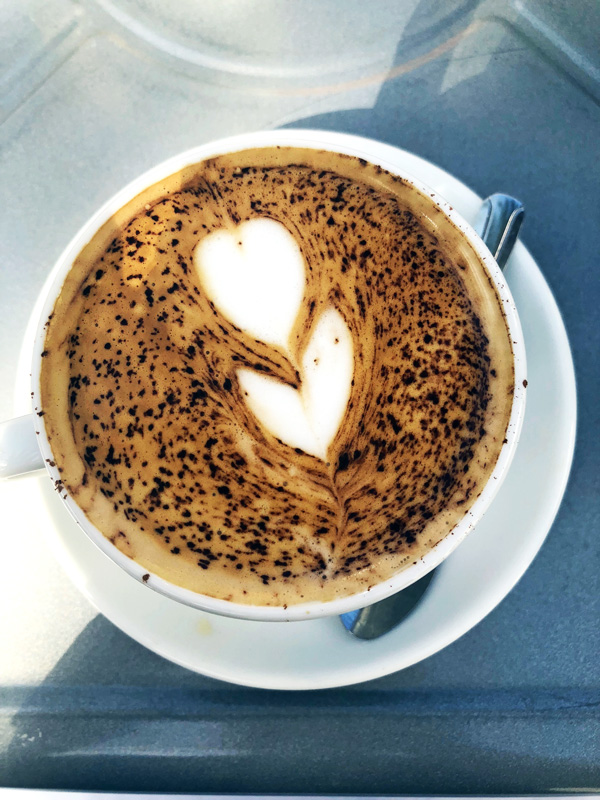 Ice Cream wasn't not going to happen while we were away. There is not a single trip I go on without having some form of Ice Cream somewhere.
The below Unicorn Dream Cone was found @ Taiyaki NYC (in Miami).
I got the chocolate vanilla swirl and the ice cream was velvety smooth and soft. Also, the red bean cone was super tasty (kinda like fried ice cream).
To be honest it was a little struggle to find this place, but PRO tip: walk into the courtyard and around the unit that looks like a shipping container and that's where they are so good luck, you can do it!
Our last meal was lunch at a random spot we found in Miami Beach and it was the perfect meal for lunch on that warm February day.
A fresh and simple little restaurant on the side of the street @ Rossella's Kitchen.
We devoured a tasty baguette stuffed with fresh mozzarella, tomatoes, basil, mixed greens, and sopressata and it was everything I needed to wrap up our weekend in Miami.
What's your favorite food spot in Miami?

P. S Shout out to my friends for planning/finding these amazing foodie spots.