Pasta Alla Vodka should be your next noodle recipe because this dish is one that deserves a star.
I am in love with this tasty deep flavored pasta dish. This Pasta Alla Vodka has REAL vodka
in it (as opposed to fake vodka ha) and it uses the perfect amount of ingredients.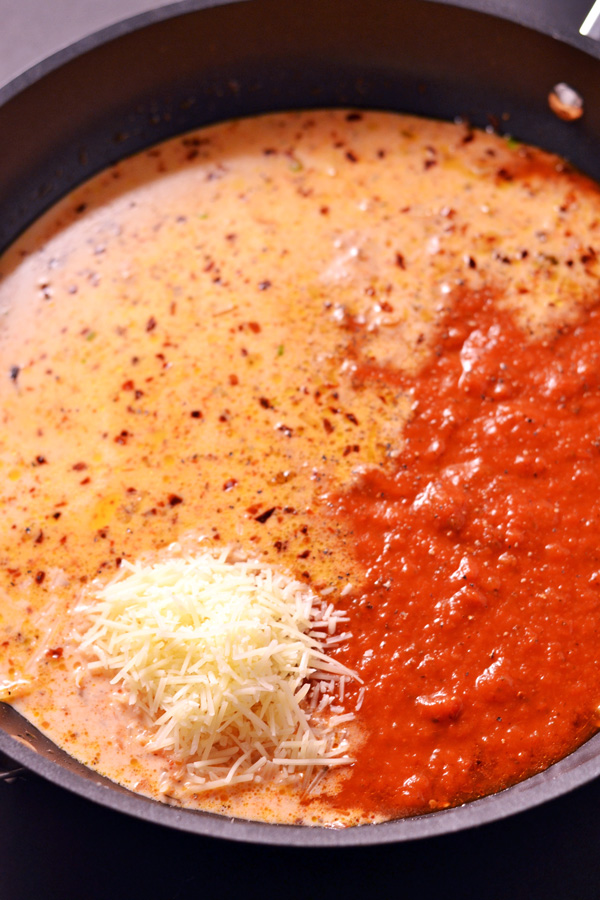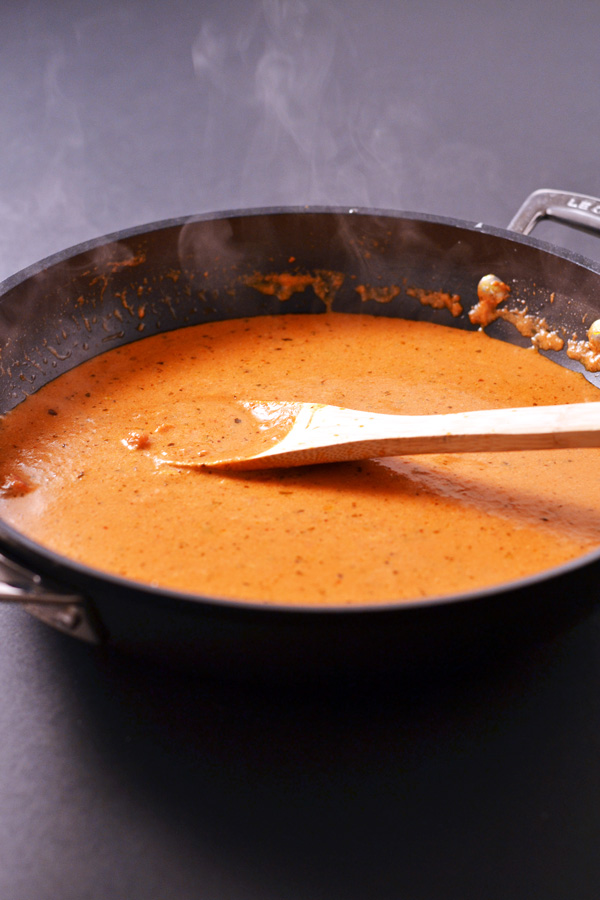 A touch of heavy cream gives this pasta it's lusciousness, Trader Joes
marinara gives the pasta it's zang, and the vodka gives it an awesome punch.
Parmesan is thrown in to add sharpness and the flavor has routes
in the thinly sliced browned garlic from the very start.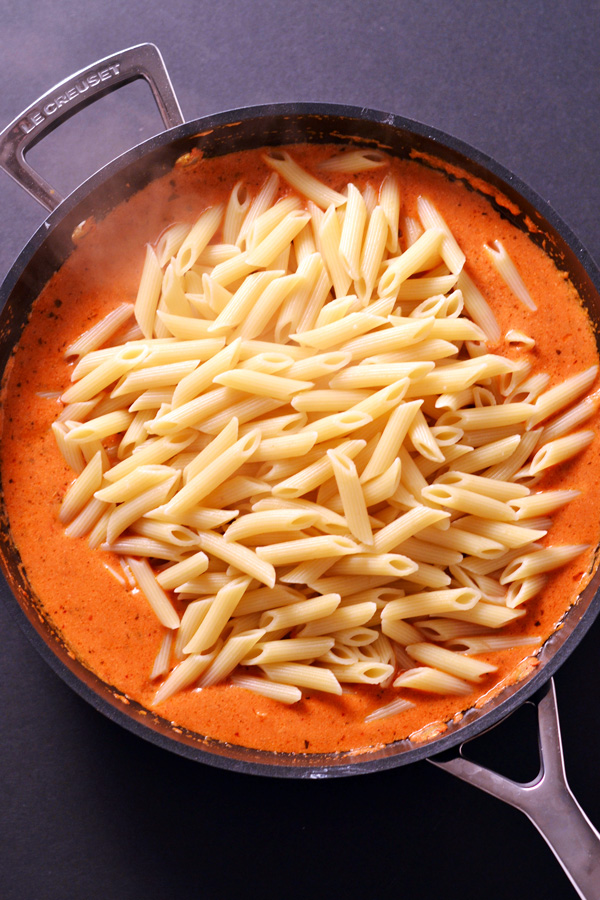 Have I convinced you to make this yet?!
The sauce for this Pasta Alla Vodka is made in one dish and once
the noodles are al dente, they get tossed right into the sauce to soak it all up.
Easy, fun, and ready for any week night, this pasta is a crowd pleaser and it makes a great amount of servings.
We all love the combination of pasta, tomatoes, and garlic.
There is just something about the relationship of those ingredients
to one another that gives comfort and makes you feel all warm inside.
Tomato Basil Chicken with Linguine Noodles reminds me of this dish.
Fresh, simple, and delish.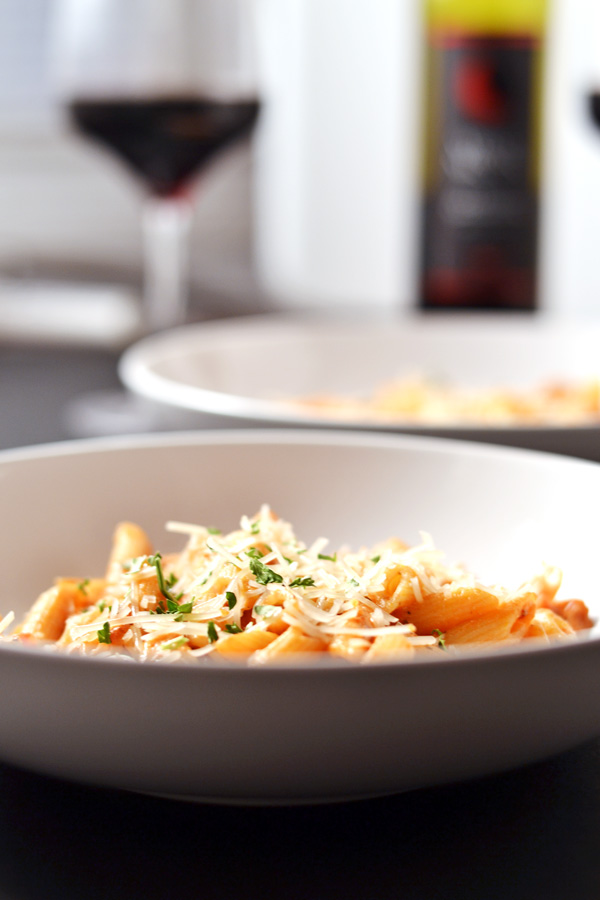 My husband AU is a serious lover of pasta. With his Italian heritage we normally
make a pasta dish every week. Usually I'm not complaining about homemade spaghetti
or homemade lasagna, or even homemade meatballs and spaghetti.
However, I am always up for trying a new recipe and this one was loved by all.
While you're cooking this up in the kitchen, pour yourself a nice glass of red wine.
Trust me on this one, it's a good idea.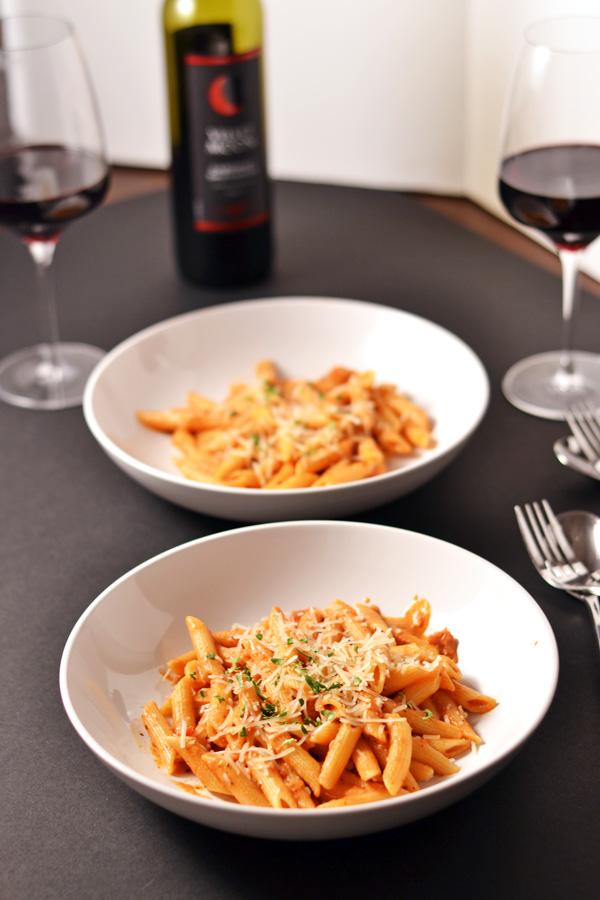 PASTA ALL VODKA
2017-03-26 14:33:10
Serves 4
Ingredients
olive oil
4 garlic cloves, sliced thinly
1/2 teaspoon red pepper flakes
1/2 cup Titos vodka
2 cups Marinara (I used TJ Tomato Basil Marinara)
1/2 heavy cream
1/4 cup shredded parmesan
1/2 cup mascarpone
1 pound penne noodles
S&P
parsley/basil to serve
Instructions
Heat olive oil in a large pan.
Toss in garlic slices and cook until fragrant, about 2 minutes.
Add red pepper flakes and heat.
Pour in the vodka and simmer until it's reduced by half the size.
Cook pasta according to directions.
Add in marinara, cream, parmesan, S&P and bring to a simmer.
Toss in cooked penne and mix gently.
Serve with basil or parsley.
Notes
You can cook 4 slices of bacon and crumble them on top for even more flavor!
Adapted from Dinner Night
Adapted from Dinner Night
AMBS LOVES FOOD http://www.ambslovesfood.com/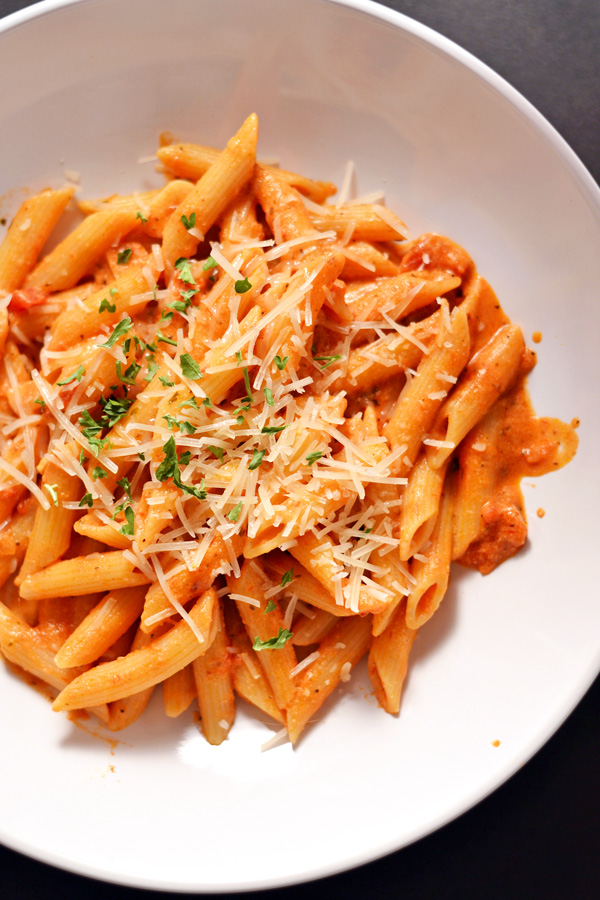 Much love,