Who doesn't like Brunch or love Brunch when it involves a cheesy Sausage Hashbrown Casserole?!
No one in my opinion!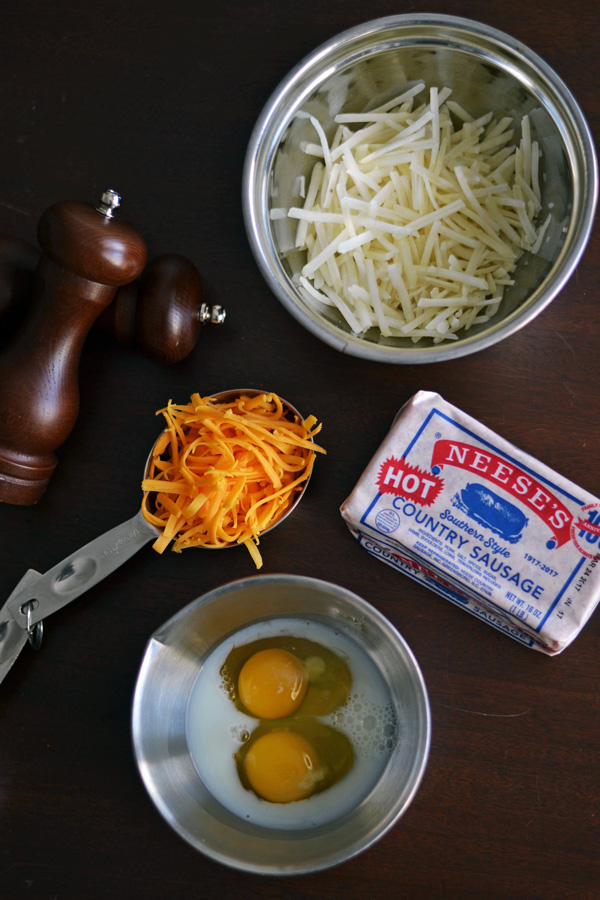 As Fall approaches, not weather wise as we all know in North Carolina but the actual season itself, it's
the perfect time for those easy casseroles and those meals we don't want to spend too much time making.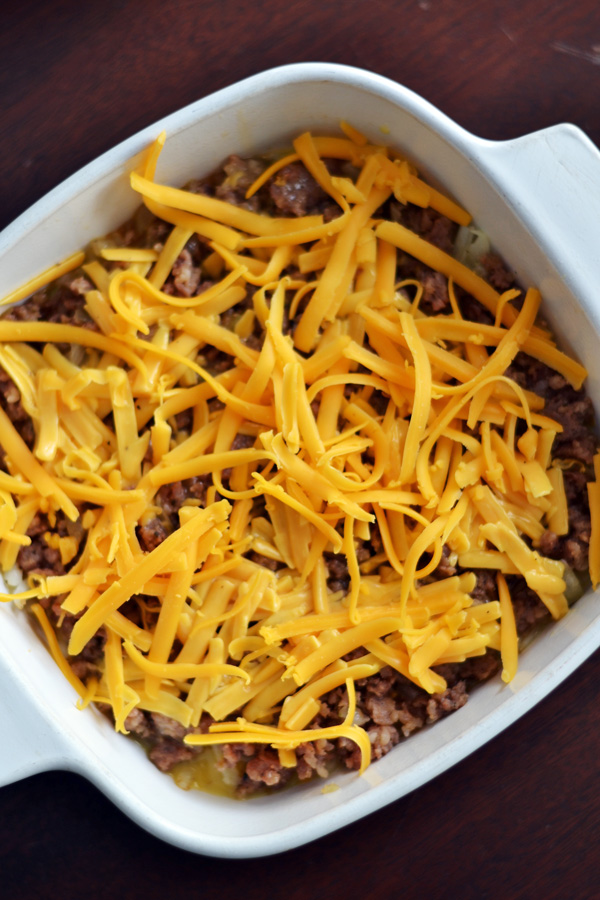 Growing up in South Africa for a large part of my life and then moving to America in 4th grade, casseroles were
not something my family ate very often but there are so many that I enjoy if they are made the right way.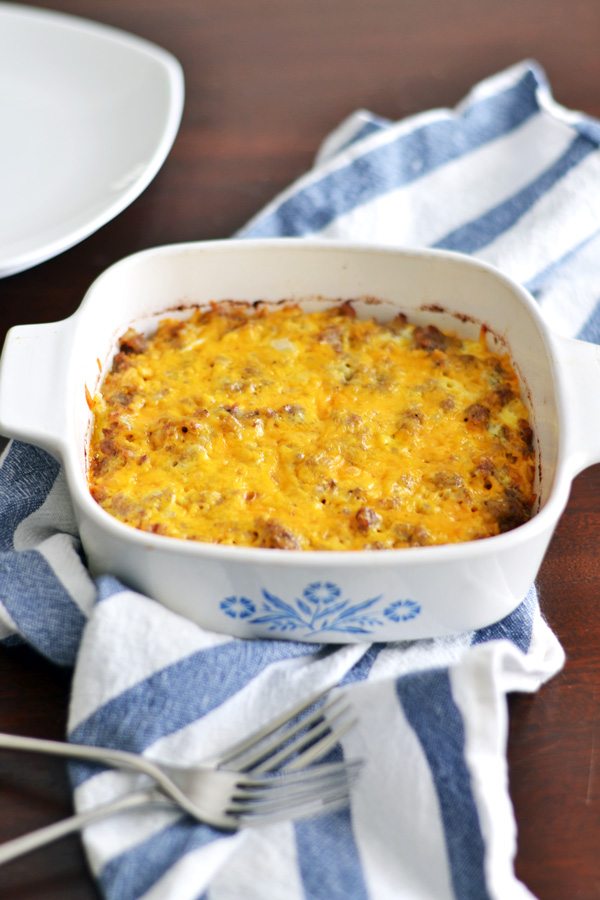 My personal opinion over the years for casseroles is quite simple.
Soggy, mushy casseroles will just not do. Texture, flavor, and a little bit of body (where
you can actually tell what the ingredients are that are in the dish) is how I like to prepare them.
And this casserole, if you even really wan't to call it that, is full of flavorful chunks of spicy savored
sausage, loads of cheddar cheese and a perfectly fluffy egg base reminiscent of a souffle.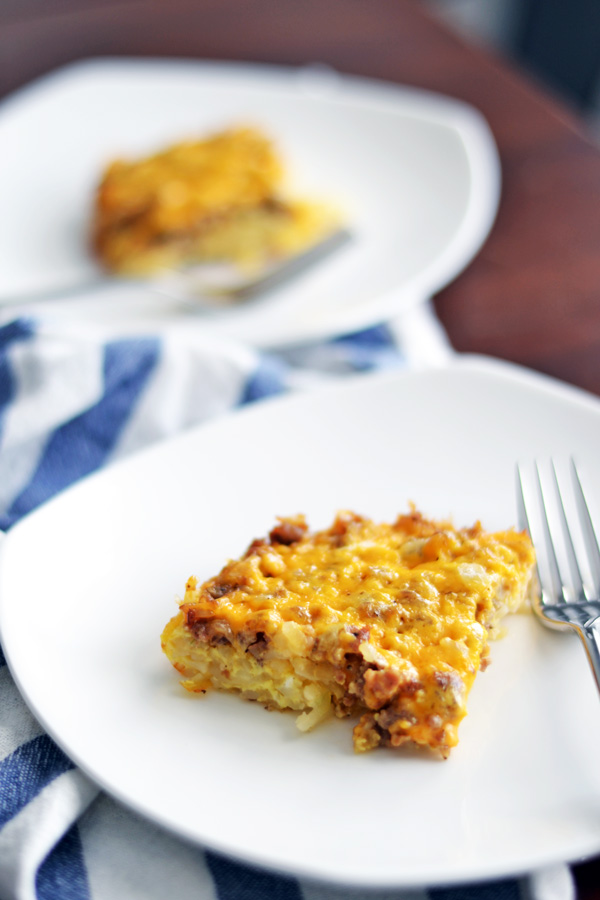 What I really love about this Sausage Hash brown Casserole is that you get a
little bit of everything in one bite. Slightly crisped potato hash brown is layered perfectly
with spiced flavored sausage, shredded cheddar and seasoned whisked eggs.
The eggs puff up lightly with air bubbles and create an envelope
around all the other ingredients completing the whole breakfast dish instantly.
SAUSAGE HASHBROWN CASSEROLE
2017-09-25 19:14:03
Serves 8
Ingredients
1 lb hash browns, frozen
1 lb Hot sausage, Neeses brand
1/2 sweet yellow onion, chopped
8 eggs
1/2 cup milk
2 cups cheddar cheese, shredded
S&P to taste
Instructions
Heat oven to 375 degrees.
Coat a 9x13" dish in cooking spray.
Sautee onions in a medium pan with cooking spray, add in sausage.
Cook until browned, remove and heat hash browns until slightly cooked.
Whisk eggs with milk, S&P and one cup of cheese.
Layer hash browns, sausage, and egg mixture into the baking dish.
Lastly, cover the mixture with the rest of the cheese.
Cover the dish with tinfoil and bake for 30 minutes.
Remove tinfoil and bake for another 10 minutes to brown the top.
Notes
For added flavor, use Sage sausage instead of Hot sausage.
For a milder version, use regular sausage instead of Hot Sausage.
Adapted from The Country Cook
Adapted from The Country Cook
AMBS LOVES FOOD http://www.ambslovesfood.com/
Hope to see this recipe in your weekend plans because I'm pretty sure it's already in mine.
Much love,