HAPPY NEW YEAR to you all and to help you celebrate 2018, we're sharing this delicious Sparkling Lemon Drop Martini cocktail.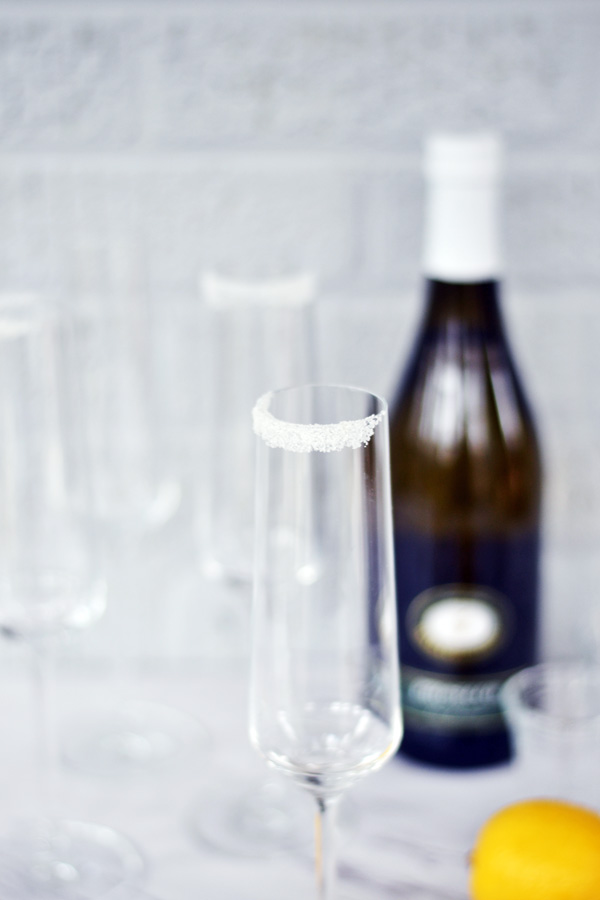 Lemon Drop Martini's are fabulous, they're the perfect amount of fresh lemon juice flavor shaken with good quality vodka and the glass is always rimmed in white granulated sugar.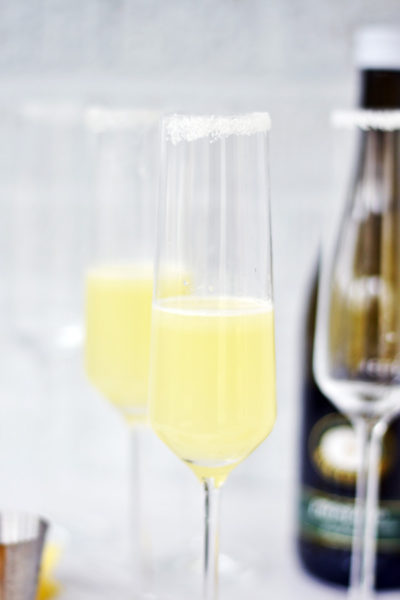 Who could want more when they order a cocktail…?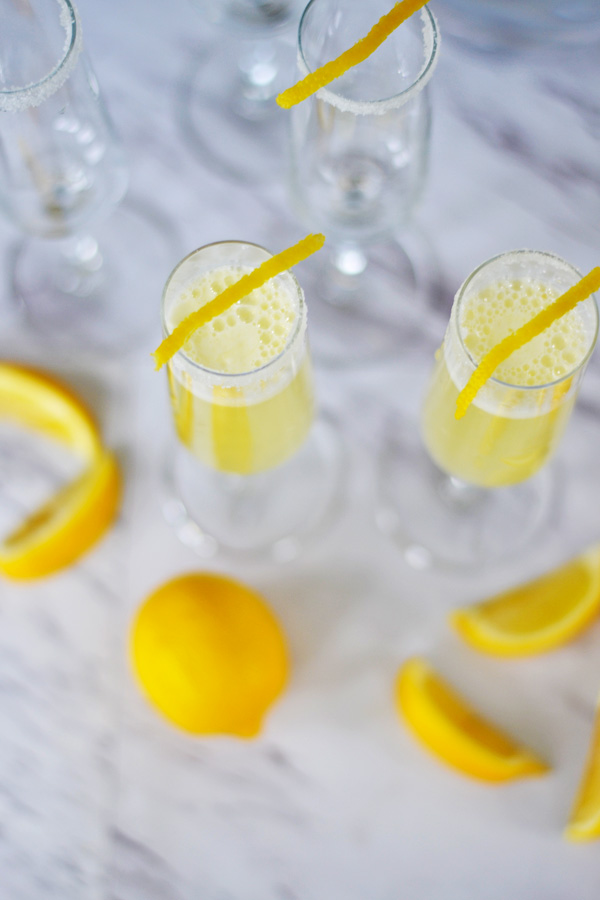 Lately, this has been the go to order every time AU and I are out and it's cocktail time.
It's all like hmmmm… yes I will have a Lemon Drop Martini please.
But this time we're making it a little sparkly and more fun.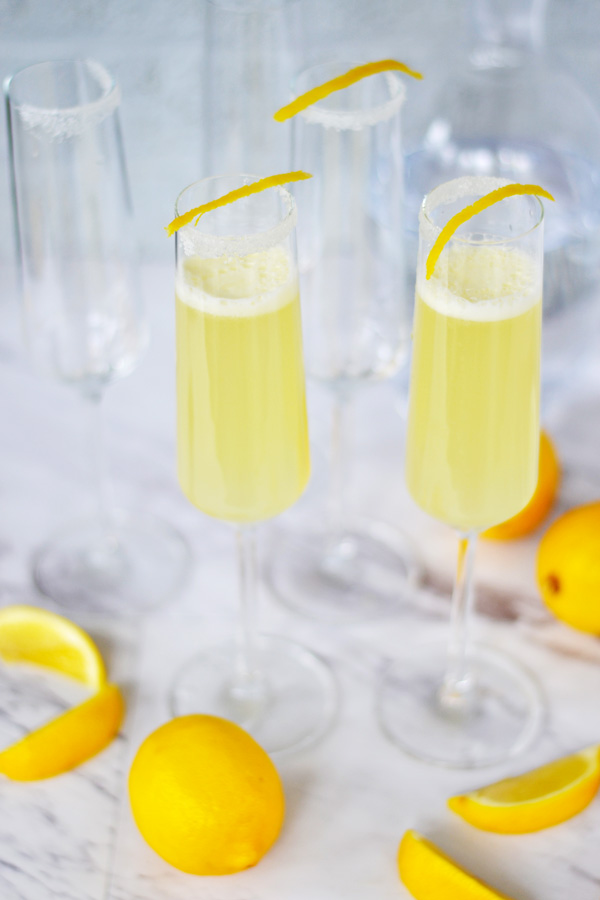 These Sparkling Lemon Drop Martini's are just that, everything you want in the already incredible Lemon Drop Martini but with a twist (touche).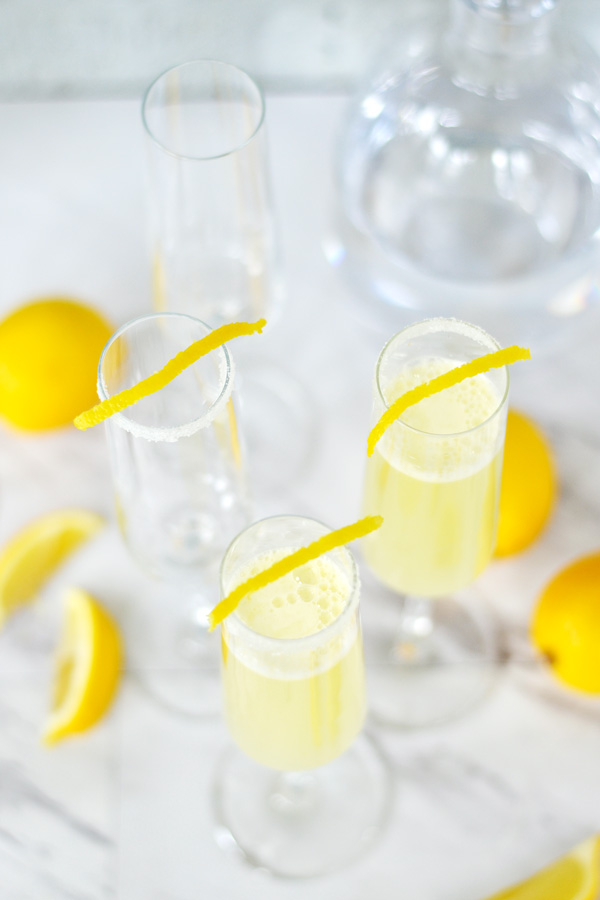 However, the twist is topping off the martini with Prosecco and serving it in a champagne glass instead of a martini glass, so it's really quite simple.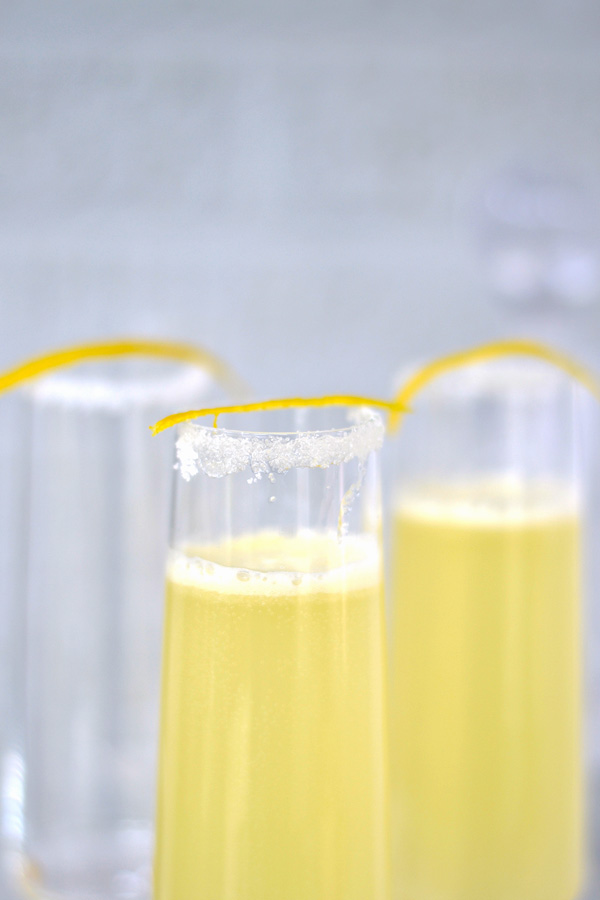 What's really amazing about these is that you get all you want in a Lemon Drop Martini but you get a bubbly sensation of champagne and everyone loves a good champagne.
We buy our champagne from Trader Joes religiously, the Prosecco is fab and so is the price.
It's always our go to and we always keep the house stocked with it.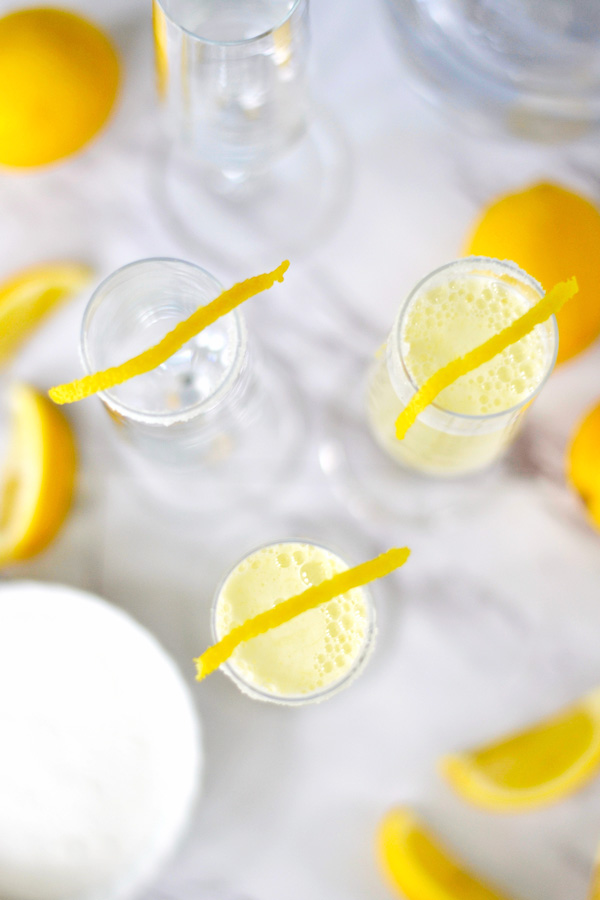 (Say hello to mimosas on a Sunday Funday!)
SPARKLING LEMON DROP MARTINI'S
2018-01-01 18:25:13
Ingredients
3 OUNCES VODKA
1 OUNCE FRESH LEMON JUICE
PINCH OF SUGAR
2 OUNCES OF CHAMPAGNE
SUGAR FOR RIM
LEMON WEDGE & LEMON RIND
Instructions
RIM EDGE OF GLASS WITH LEMON WEDGE AND DIP IN SUGAR
COMBINE VODKA, LEMON JUICE, AND SUGAR IN A COCKTAIL SHAKER
TOSS IN SOME ICE CUBES AND SHAKE 50 TIMES
POUR INTO GLASS AND TOP WITH CHAMPAGNE
GARNISH WITH LEMON WEDGE OR LEMON RIND
Notes
USE A FRESH PIECE OF LEMON RIND OR A LEMON WEDGE.
AMBS LOVES FOOD http://www.ambslovesfood.com/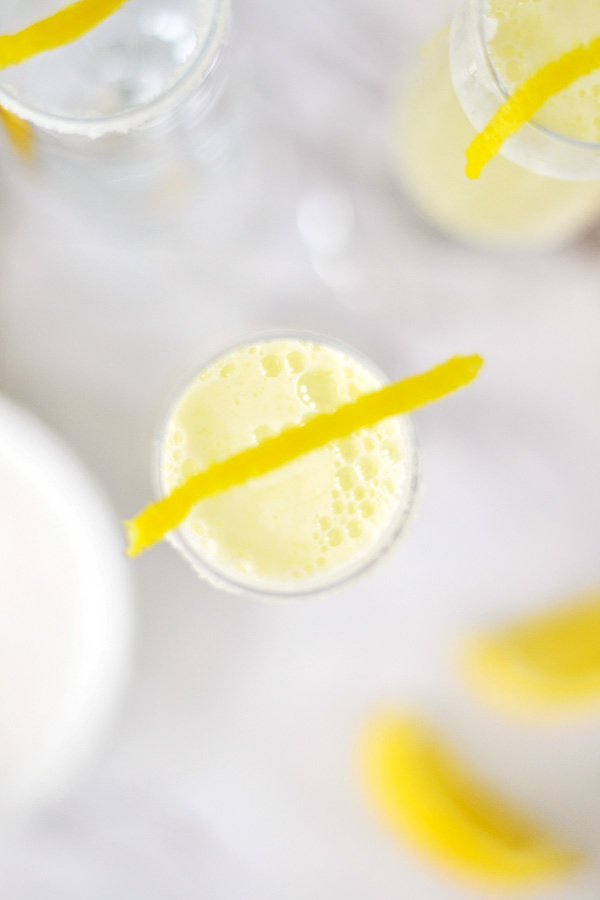 The best part of all is the "good quality vodka", Titos is the ALF favorite and always our first choice.
Much love,